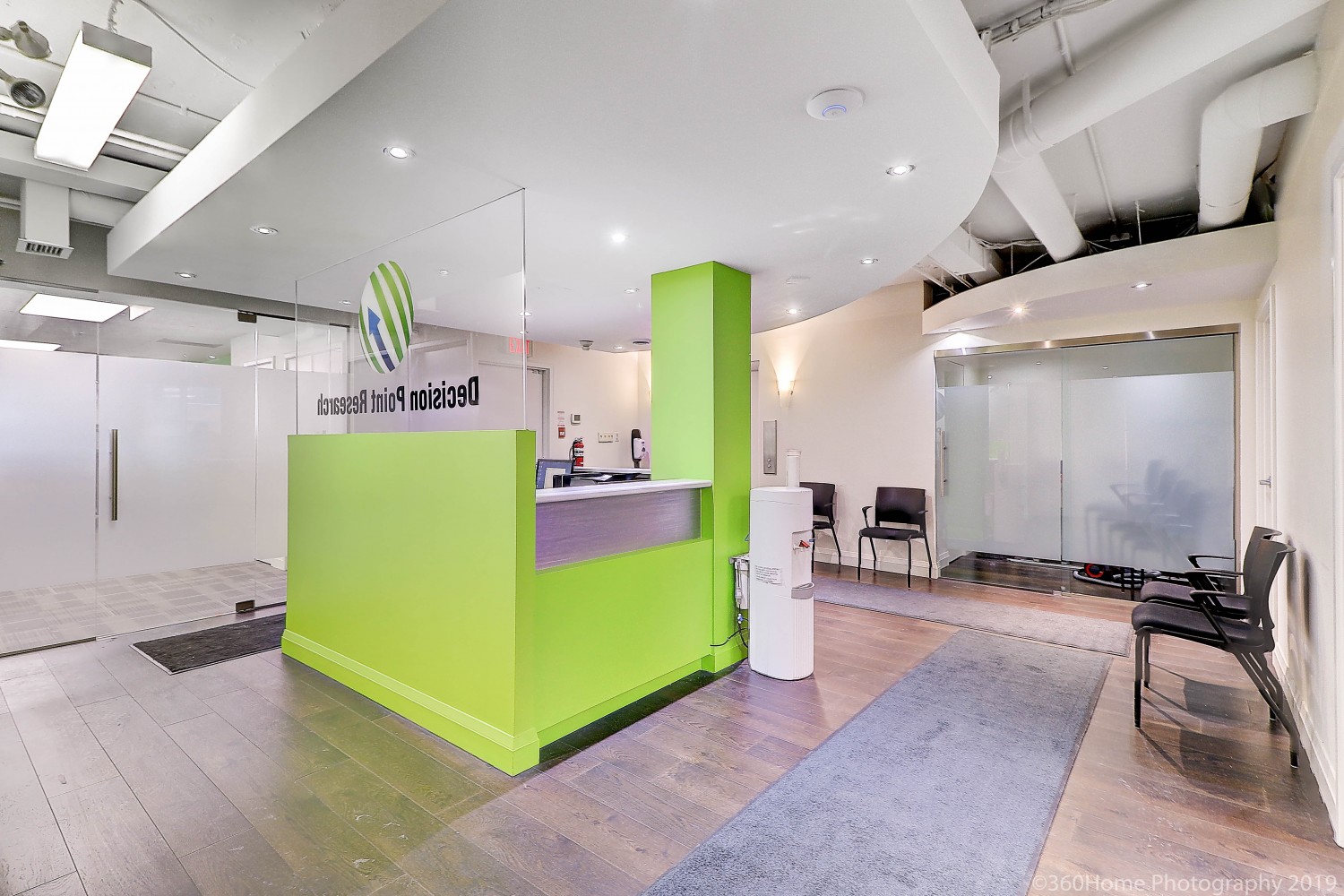 Decision Point Research is fully equipped to host your next qualitative and quantitative research project at our focus group facility in Toronto.
Our facility is open, and we are strictly following protocols to protect the health and safety of our employees, respondents, and clients.
Along with focus groups, clients can also host the following market research at the facility:
IDI: One-on-one in-depth interviews (IDI) can be hosted in the focus group room or private space.
CLT: For clients requiring product marketing tests in controlled environments, Decision Point offers central location testing (CLT) at our Toronto location. These are held in our large kitchen area with adjacent cubicle workstations. We have a capacity of 30 respondents per research session. The option to bring in a stove for taste testing is available for clients.
Our facility is more than just a room rental—Decision Point's skilled researchers can also run your market research study for you. Even if you're out of the city or country, you can take advantage of our Toronto focus group facility.
We are happy to provide any additional services you might require, including recruiting the right participants for your study, distributing participant incentives, providing catering, transcription services, live streaming, notetaking, rescreening, simultaneous translation, and more.
*Due to COVID-19 we are only accommodating 20 people.
Focus Group Rentals
Each room rental includes a host, and you will have access to the room one hour prior to the first session. Moderation services are offered in English, Punjabi, Hindi, and Mandarin.
We offer several setup options depending on your needs, including:
Boardroom seating for up to 8 people
Viewing room seats 3 clients comfortably
One-on-one and usability testing
Classroom or theatre-style seating*
Paired interviews of triads
Taste tests include web-enabled stations adjacent to large and bright kitchen
Living room setup
*For 8 or more participants
Audio & Video Equipment
With every room rental, you'll enjoy access to:
Stationary digital audio/video recording
50" LCD monitor
Complimentary Wi-Fi
Additional Equipment & Services
The following additional equipment and services are available at an extra cost:
Laptop rental
Focus vision
Projector & screen
Notetaking
Re-screening
Simultaneous translation
Videographer
Other equipment (cabling, devices, etc.)
Live streaming
Transcripts
Extra hosts
Printing
Catering
Decision Point can accommodate food requests based on your specific needs and dietary restrictions. Contact us for menus and details.
Note: Due to COVID-19, limited catering options are available.
Get in touch with us today to learn more about hosting your next qualitative study.