The Angus Reid Institute recently released findings from its study on the charitable giving habits of newer Canadians, and Decision Point was pleased to provide data from our proprietary ethnic panel.
About the Study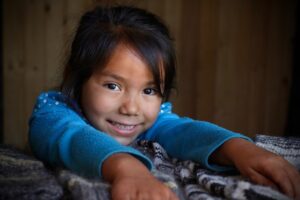 The study focused on a sample of first- and second-generation Canadians – those born outside Canada or those whose parents were – from the three largest regional sources of immigration to this country over the past decade: China, South Asia, and the Philippines.
Research shows that this segment of Canadians are more likely to donate to charitable causes than the general population, and are more likely to say that they should be doing even more than they already are.
Key Findings
From poverty reduction, to faith-based issues, to human rights, people born outside Canada are more likely to have donated to each of the 11 charitable areas captured in this survey.
Four-in-ten (41%) among those born outside Canada say they should be doing more to contribute to charitable causes, compared to three-in-ten respondents from the general population (30%).
More than one-in-three (36%) of those born outside Canada are Super Donors, or members of the most generous segment of the population, compared to one-in-five (21%) of the general population.
The Growing Influence of New Canadians
We are excited to share the results of this unique study with you, and proud to be involved in research highlighting the significant contributions of new Canadians. Almost 22% of the total Canadian population is composed of immigrants, and this number could reach 30% by 2036. With the percentage of Canada's population who are immigrants expected to grow in coming years, this segment becomes more important to the Canadian story each year.
---
Decision Point provides comprehensive market research services, encompassing the full range of quantitative and qualitative capabilities in data collection. To discuss your market research needs, contact us today!
You may also like:
Latest posts by Anton Nicolaides
(see all)