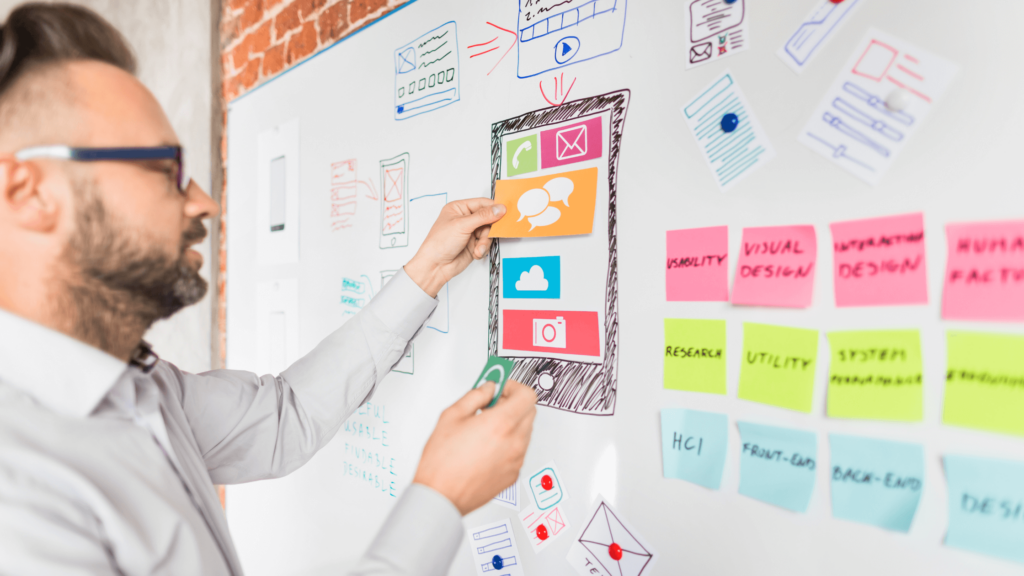 Creating a positive brand experience is more important than ever in today's competitive business environment. A positive brand experience sets businesses apart and creates a loyal customer base that keeps coming back.
However, it's not enough to let your brand experience go by without understanding the factors that affect it or how your customers feel. To truly understand how to improve your brand experience, you need to gather customer insights and feedback.
That's where market research comes in. Market research is the best way to gather customer insight and feedback and learn how to improve your brand experience. A quality market research team will help you gain valuable insights into your customer's needs and preferences to make data-driven decisions that enhance your brand experience and build a loyal customer base.
What is brand experience?
Brand experience is the overall impression that customers have of your brand. It encompasses their feelings, perceptions, expectations, and reactions to touchpoints such as direct marketing, ad campaigns, product launches, your website, social media, and more.
Brand experience describes all the emotions that a customer has in response to your brand. It's not related to just one thing but rather the holistic impression after someone interacts with your brand or product.
It's important to understand that brand experience often determines whether someone will shop with you again or recommend you to their friends. According to research, 72% of customers will share a positive experience with six or more customers. On the other hand, 13% of unhappy people will share with 15 or more people. However, only 1 in 26 people will complain.
Customers won't reach out to tell you when you have a problem; they'll stop doing business with you. So, how do you learn and improve? By paying close attention to the overall brand experience that you provide.
How to Measure Brand Experience with Market Research
Market research is a valuable tool businesses use to measure and create a positive brand experience for their customers. Using tools like surveys, focus groups, user testing, and competitive analysis, businesses can collect relevant information from their target audience to make strategic improvements that enhance the overall brand experience and create a better customer experience.
One of the critical benefits of market research is that it helps businesses understand customer needs and preferences. By collecting data about customer desires for products and services, companies can shape the brand experience to resonate with customers and meet their expectations. This information can be used to create products and services that better align with customer demand and improve the overall brand experience.
In addition to understanding customer needs, market research can help businesses identify improvement areas. This can range from product quality to customer service to the intuitive use of a website. By collecting data on areas that may be falling short, businesses can target these issues and make improvements to enhance the overall experience with them.
Another benefit of market research is that it allows companies to stay competitive by keeping up to date on industry trends and consumer preferences. Staying ahead of the curve enables companies to create a brand experience that stands out from the crowd and resonates with their customers.
Finally, market research helps increase customer loyalty by identifying the key factors contributing to positive experiences. Whether it's excellent customer service or high-quality products, by focusing efforts on delivering those things consistently, businesses can create a brand experience that customers will love and return for time and time again.
Working with Decision Point
At Decision Point, we understand how crucial creating a positive brand experience for your customers is. That's why we offer a range of market research services to help your business identify the key factors that contribute to a successful brand experience.
Our team conducts a variety of research methods, including online surveys, in-person and online focus groups, mystery shopping, intercept interviews, and other services to collect valuable feedback and gain insight into your customers' preferences and needs. With our services, you can better understand your customers and improve their overall experience with your brand.
In addition to our research services, we offer robust general population and multicultural panels, allowing access to a broad spectrum of participants that fully cover your business's target demographic. This ensures you receive the most comprehensive data to inform your business decisions.
We also understand the importance of keeping up to date on business trends and analyzing your competitors. That's why we offer tools to help you do just that. Our research services can help you stay competitive and strategically improve your brand experience.
Our goal is to help your business make data-driven decisions that result in a loyal customer base that comes back to you over and over again. By working with Decision Point, you can access valuable insights to help you create a positive brand experience and grow your business.
Market research is crucial for businesses to measure and improve brand experience. Creating a positive brand experience can build customer loyalty and help you stand out. With our help, you can unlock your brand's potential and create a customer experience that resonates with your audience.
Don't leave your brand experience to chance. Let Decision Point help you gather the insights you need to create a brand experience that resonates with your customers. Contact us now to get started.
Latest posts by Anton Nicolaides
(see all)